Welcome to Rose Memorial Park Cemetery.  We have been serving the community of Hammond, LA for over 95 years.  Located just 2 blocks west of the campus of Southeastern Louisiana University on Western Avenue we offer 5 acres of well maintained grounds,  mausoleums, and colombariums as a final resting place.
Here is an aerial photo of our grounds: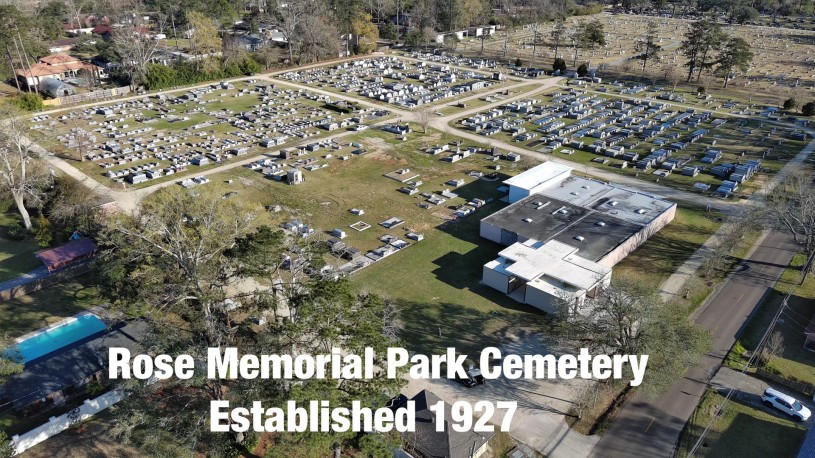 Rose Memorial Park Cemetery is a non-profit corporation, locally owned and operated, and will be here to serve you and your families for years to come.
We look forward to serving you and your family in your time of need.
OUR MISSION STATEMENT
We, the members of Rose Memorial Park Cemetery and Mausoleum, are committed to assuring our community with a quiet, dignified, peaceful, beautiful and inspiring atmosphere with perpetual care.
Here is a photo of our Board Members from our January 2022 annual meeting: