Welcome to Rose Memorial Park Cemetery.  We have been serving the community of Hammond, Louisiana for over 93 years. We are located just 2 blocks west of the campus of Southeastern Louisiana University on Western Avenue.
We want to thank all who came to the dedication of Phase VI of our new mausoleum on Tuesday 9/24.  We appreciate them taking their time to be a part of our growth.  As soon as I get pictures, I'll put them up on our website.
Mark your calendar for Saturday, October 5th at 10:00 AM as we will have a prayer service for All Souls Day.  Deacon Garafola will be here to lead us in prayer in remembrance of family and friends who are deceased.  You are welcome to come and join us!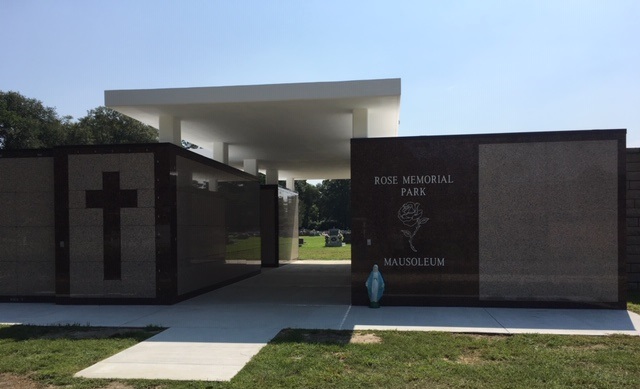 Please contact either Johnny Alfonso or Phyliss Brooks about taking a tour and/or to make a purchase!
Rose Memorial Park Cemetery began as a cemetery dedicated to serving the local Sicilian immigrant community. Today, we take great pride in serving all families of our community.
Rose Memorial Park Cemetery is a non-profit corporation, locally owned and operated, and will be here to serve you and your families for years to come.
OUR MISSION STATEMENT
We, the members of Rose Memorial Park Cemetery and Mausoleum, are committed to assuring our community with a quiet, dignified, peaceful, beautiful and inspiring atmosphere with perpetual care.