Welcome to Rose Memorial Park Cemetery in Hammond, LA.  We have been serving our community since 1927.  Located just 2 blocks west of the campus of Southeastern Louisiana University on Western Avenue we offer 5 acres of well maintained grounds,  mausoleums, and colombariums as a final resting place.
Construction continues on our mausoluem expansions,  This will significantly increase our inventory of single crypts and double crypts.  We have been blessed with good weather for construction.  Please call our office ASAP to reserve your location.
As we begin the new new liturgical calendar Advent, our focus is to prepare for the coming of the Christ child.  However, things still happen and order is needed to help our families that are facing end of life issues.  Sometimes the need is sudden; sometimes the need is down the road. From personal experience, my mother passed away the night that our first daughter was born.  Due to my parents pre-planning, it made a difficult time a little easier knowing that their wishes for their final resting place were already in place.
If you and your family and having these discussions and you want a plan, please call call our office and speak to Johnny and/or Phyllis and left them show you what is available.  You will be glad you did.  Mention referral code Michael when you speak to them.  Make sure Hammond America is part of your final resting place!
Here are the latest pics from our mausoleum expansion.  We are increasing our inventory of singles and doubles.  The dry weather has been kind to our construction schedule.  Please call our office if you are interested in a purchase.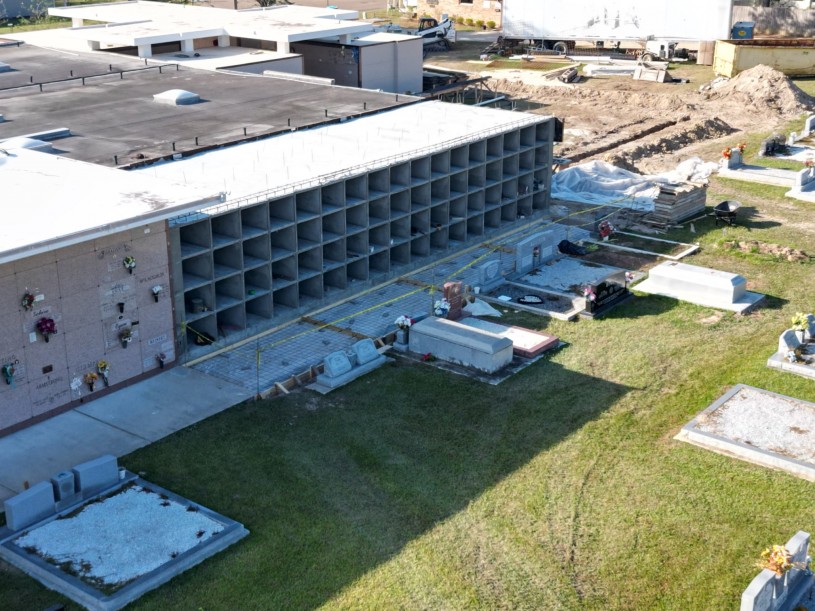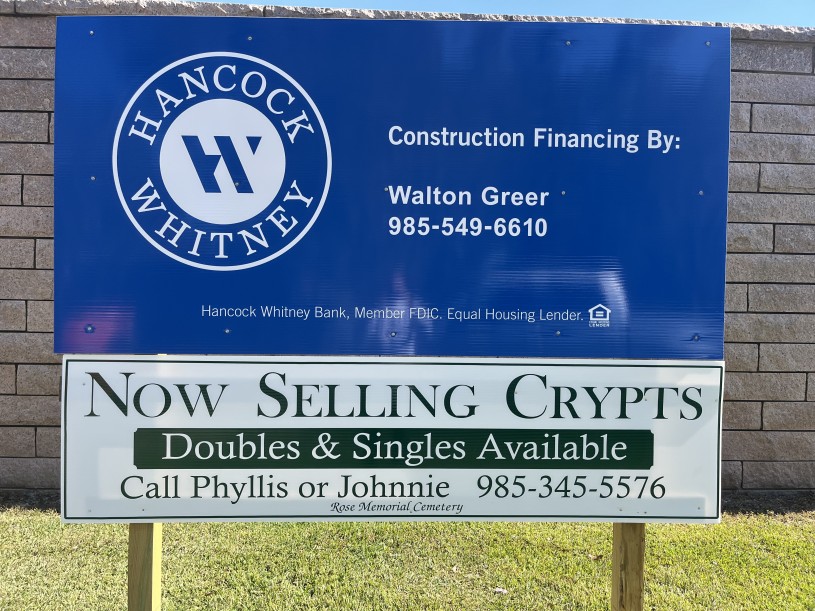 Rose Memorial Park Cemetery is a non-profit corporation, locally owned and operated, and will be here to serve you and your families for years to come.
We look forward to serving you and your family in your time of need.
OUR MISSION STATEMENT
We, the members of Rose Memorial Park Cemetery and Mausoleum, are committed to assuring our community with a quiet, dignified, peaceful, beautiful and inspiring atmosphere with perpetual care.
Here is a photo of our Board Members from our January 2022 annual meeting: